Some friends of ours have recently returned from a cruise out of Civitavecchia and were able to spend a few days in Rome before sailing. Before they left, I told them when they returned, I wanted to hear about what they experienced, particularly if they did things that were not quite on the beaten path. We will have a private tour in Rome and get to lay out our itinerary, so we were hoping our friends would come back with a recommendation or two.
And they did! The first place is
Palazzo Valentini
where some of the remains of ancient Rome are on permanent display. But as I'm writing this blog entry, I've discovered that they are closed on Tuesdays which is when we'll be there. Let this be an example of exactly why I take planning our trips so seriously... there are often things we would want to do that if we waited until the last minute to try to purchase tickets or schedule tours, there would not be availability or we'd find it was closed.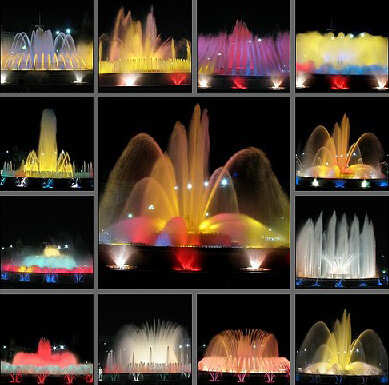 Another example is in Barcelona, there is something called the
Magic Fountain of Montjuïc
which is a fountain display set to lights and music. We first thought this would be something to do on our last evening in Barcelona before coming home. But it turns out that the show is only performed Thursday through Sunday, and since our last night in Barcelona is a Tuesday night, we'd be out of luck. However, because we'll be arriving in Barcelona on a Thursday morning and not heading out until Saturday afternoon on the ship, we have time to see this magic fountain before boarding the Disney Magic. (See what I just did there? Magic - Magic?) If we hadn't looked at the time schedule, we would have just planned to see it at the end and been disappointed, especially since we have time and opportunity on the front end of the trip.
So on to the next site in Rome, the
Basilica San Clemente
- home to
magnificent frescoes and a 12th century mosaic
. It appears that this is a self-guided tour and they are open only specific hours, in this case in the mornings until 12:30 and then opening up for the afternoon at 3 p.m., so we have to plan to see this in the morning that we will be in Rome because of travel time back to the port.
So you can see that it does pay to do research while planning a trip such as this one; but even when planning things in great detail, we leave room for unexpected opportunities to open up. It takes experience to "let go" of the best laid plans and just go with the flow, but having a plan is a lot better than wasting time when no one can decide where to go next. Our vacation time is limited and we cherish each moment.