Our second stop will be the port of Civitavecchia, the gateway to Rome. We will be in Rome on a Tuesday, so while we expect it to be busy with locals going about their normal business and the summer tourists, we're hoping that by not being on a weekend, it won't be quite as hectic as it could be. In fact, when we have our second day at Civitavecchia, that will be on a Sunday and we do not plan to go into Rome as not only is it on a weekend, but it's the last Sunday of the month and that means that some venues will be especially busy such as the Vatican.
When we visited Rome in 2007, we took a DCL-sponsored tour which was fabulous. We took the train from the port into the city, then were driven around on a motorcoach and dropped off at the Colosseum where we were able to have a guided tour inside. If you ever get to Rome, do not miss the opportunity to have a tour inside; it's worth the time it takes to do it.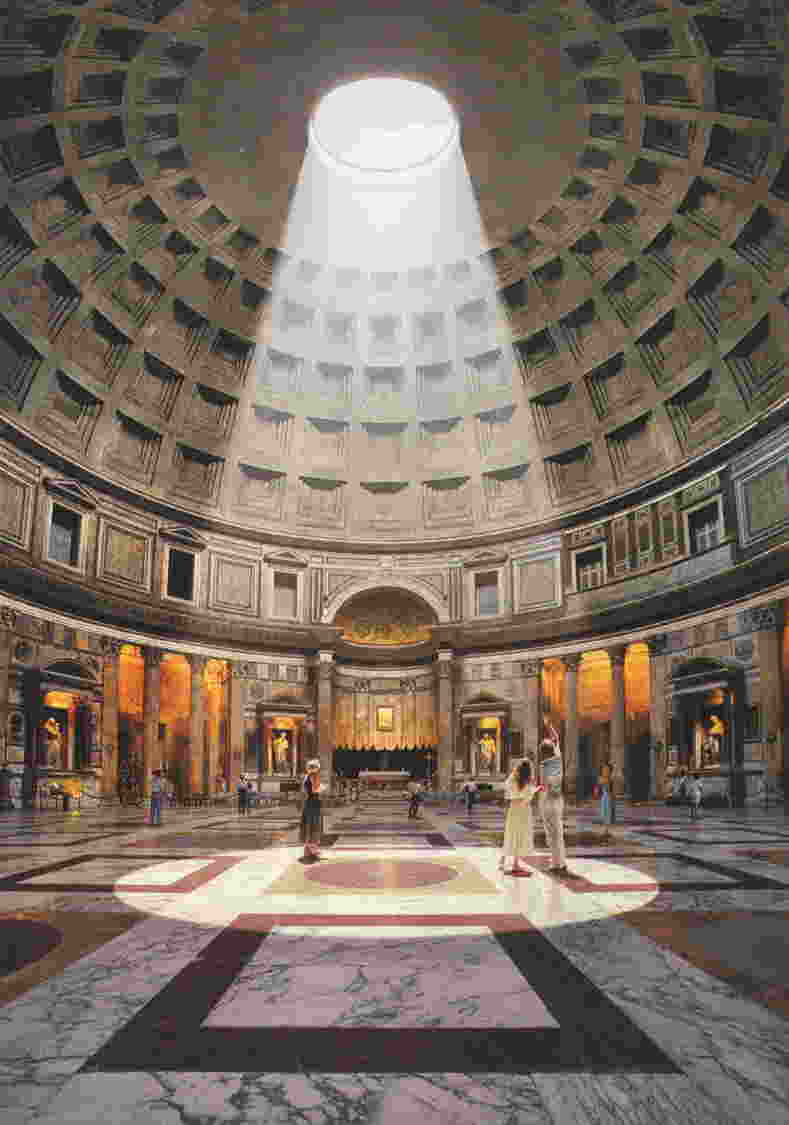 In addition to the Colosseum, we hurried through the streets with our tour guide to go to the Trevi Fountain where we tossed our coins ensuring another visit to the eternal city, and then on to the Pantheon which was my favorite part of our sightseeing that day. Having a knowledgeable guide makes a difference in what you learn about the places that you visit.
We had a lunch stop as part of the tour and then finished the afternoon at the Vatican where we got to go into St. Peter's Basilica. The mosaics inside are absolutely beautiful, and from a distance you wouldn't even realize that's what they were. Brilliant! To get an idea of just how beautiful they are, Google "Mosaic Vatican" and enjoy!
So for this trip, since we've seen several of the highlights, most of which are all you get to see through this season's DCL shore excursions, we are venturing out and have hired Rome in Limo to take us on a tour for the day. They have come highly recommended from DISBoards, TripAdvisor, and CruiseCritic members, and as we've been able to trust the recommendations from these sites and users in the past, we feel confident that we will not be disappointed. A driver will pick us up at the port and take us to see as many of the sites in Rome that we have on our list to see before returning us to Civitavecchia with plenty of time to spare before our scheduled departure.
Our list so far has:
The Forum

Circus Maximus
Spanish Steps
Palatine Hill
Mamertine Prison
Capitoline Hill
Victor Emmanuel monument which reportedly has an elevator to take you to the top for the view of the city.
We are open to suggestions for other venues and sites for our time in Rome, so feel free to leave your recommendations in the comments, and as always, thanks for joining us!