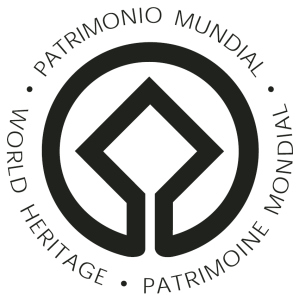 I was beginning to research Malta today and see what there was we might want to see and do while in Valletta when I saw that the
City of Valletta is a UNESCO World Heritage site
. It caught my attention because I had noticed that designation for a couple of the other places we will be touring this summer, so I wanted to find out more.
UNESCO is the United Nations Educational, Scientific, and Cultural Organization and one of their programs is the
World Heritage Center
. Quoting from their site:
"Heritage is our legacy from the past, what we live with today, and what we pass on to future generations. Our cultural and natural heritage are both irreplaceable sources of life and inspiration. Places as unique and diverse as the wilds of East Africa's Serengeti, the Pyramids of Egypt, the Great Barrier Reef in Australia and the Baroque cathedrals of Latin America make up our world's heritage."
Visiting places that have been identified as World Heritage sites is a wonderful opportunity for our family. I've often said that our children are growing up in a global community, so taking them to see the places that they may read about in their textbooks or learn about in school broadens their interests and helps them realize that our world is shrinking, but with that comes the need to understand the culture and heritage of other places.
Some of the World Heritage sites we have on our itinerary are:
There are other World Heritage sites in the places we are visiting, but time only permits so much. The
complete list of UNESCO World Heritage sites
can be found on their website.
And for the days when we won't be able to travel as far away as our Mediterranean adventure is taking us, there are still plenty of sites to see right here in the
good ol' USA
.